"Warm, Witty and From the Heart… Exuberant and Contagious!"
Becky Olson was diagnosed in 1996, at age 43, with advanced stage breast cancer. She was given a 60% chance of survival beyond 5 years. She endured three surgeries, six weeks of daily radiation treatments and nine months of chemotherapy.
Becky was a top sales rep with a multi-billion dollar corporation. She had also gone back to school to earn her bachelor's degree, something she had put off for 25 years in order to raise her family. Many told Becky she should quit her job and school so she could focus on her health. To Becky, that meant quit doing what she loved so she could focus on her circumstances. Becky decided instead to focus on living.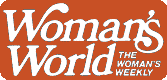 Special Updates:
Read a chapter from Becky's new book The Hat That Saved My Life
Read Becky's featured story in the Woman's World magazine, January 20, 2004 issue
Becky speaks at Pink Ribbon Society luncheon, Merryville, Indiana – September 2003
She is now nearly eight years cancer free and is president and co-founder of Breast Friends. She earned her Bachelor's Degree in Communications from Marylhurst University in June of 2003.
Becky is traveling the country sharing her story of how she overcame the odds, and with the help of God, lots of support from friends and family, and a daily dose of laughter, she became a survivor. Through story telling, she inspires her audiences with her message of hope.
"It was beautiful, warm, witty and from the heart. I really enjoyed you! Your attitude is exuberant and contagious!" Marcia Smith – Indiana 2003